J-Birds
the first parrot blog

The guided and mis-guided adventures of new parrot owners and the people that encourage and support them. Cautions, advice, amusements and interesting stories about people and their parrots.
Available Babies
Parrots Wanted
Professional Nest Boxes
J-Birds Posts of Note
Parrot Links

Prior Months Posts

| | |
| --- | --- |
| the first parrot blog | |
Monday, February 14, 2005
The Wonders of eBay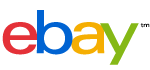 Since becoming entrepreneurs yesterday we've had an interesting ride. We took the opportunity to list our Boot Box on Ebay. Within 2 hours we had an email inquiry for a different sized box. Within 24 hours we had another. Neither potential customer has committed but we may have struck a chord with these nest boxes.
We researched on the internet for a few minutes to see what the "competition" had to offer. (Market research is very important when you are an entrepreneur.) We found only one competitor. It's obvious that they are constructing boxes in their garage with a hammer and a chain saw as a hobby. Of course, they are most probably saying the same thing about us. (Entrepreneurship can be cut-throat.)
We've decided that because we own a professional sheetmetal shop we would not compromise quality for price. Rather, we want to be 10% or more higher-priced and give our customers a 100% better value. We hope we've achieved our goal. We'll keep you posted on our latest adventure.
- posted by J-Birds @ 8:10 PM |


All contents copyright © 2004-2005 J-Birds. All rights reserved.


The Weblog Review